Roofs are an expensive investment that serves a variety of security and aesthetic objectives. Most roofing materials can survive for roughly 20 years with adequate maintenance and care. However, various variables, such as choosing the wrong material, installing it incorrectly, and failing to follow standard procedures, can shorten the lifespan.
The type of existing roof, whether you're working with exposed or hidden fasteners, and the intended style of the new roof all influence how metal roofing is installed. These guidelines should apply regardless of the type of metal roof installation you're dealing with. Following the installation of a roof, it is critical to maintain it in order to improve the security of your home and protect your investment. We'll go over eight tips that help you to easily install metal roofing.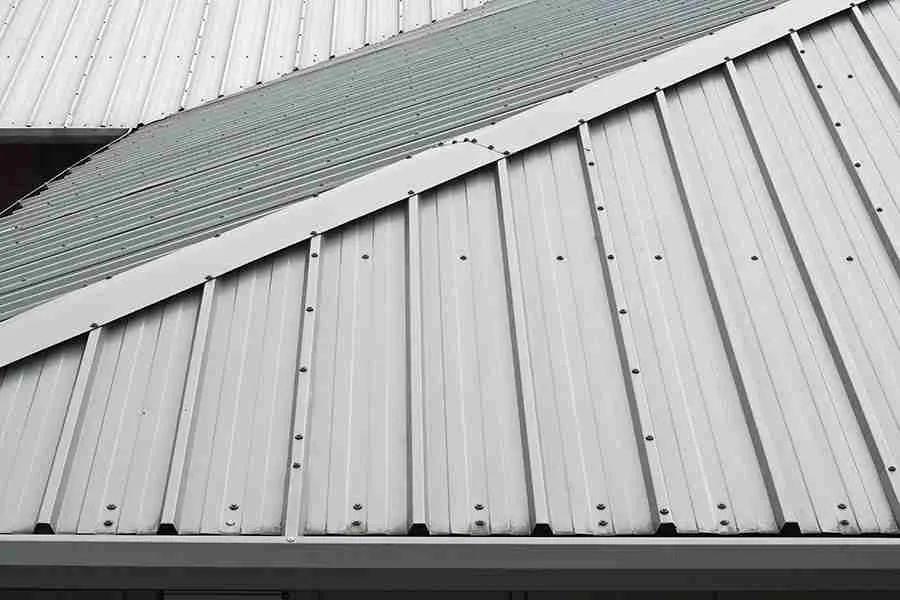 Top 8 Tips for Easier Metal Roof Installation-
Always begin on the square
It's critical to start square when installing a metal roofing panel, which means that all of your vertical lines should be properly aligned with the eave. This is an important step because if the first panel is even slightly inclined, the rest of the panels will tilt as well. This technique may vary depending on the type of roof. The present roof, for example, may not be exactly aligned. In this situation, you should slightly tilt the panel so that it runs parallel to the current roof. After that, each panel must be tilted at the same angle.
Creating a border
This runs the length of the roof's perimeter. This should be installed first. Hammers and 14-inch roofing nails are used to secure the edging in place.
The Technique of Overlapping
The ideal method for installing sheet metal roofing is to stack sheets vertically. Begin at one end of the roof and work your way to the other. Each sheet after that should overlap the one before it. Continue in this manner until you reach the roof's bottom. The installation must then be restarted from the top and completed vertically. At the overlap, the R-panel sheeting will have a lip, while the V-crimp will have a crimp.
To cut the panels, bend them
When you need to cut a panel lengthwise, score it many times with a box cutter, then bend it back and forth until it breaks off. This will result in a neat edge. Cutting can alternatively be done using tin snips or a drill attachment.
Precision is required while installing fasteners.
Screw fasteners straight into place, being careful not to over tighten them. On a scrap piece of metal or an area that can be easily concealed by a ridge cap or other flashing, test your drill tension.
Make sure you're safe.
When installing metal roofs, use rubber-coated gloves to protect your hands. They will not only protect you from sharp edges, but also provide you with a firm grasp on the materials.
Clean up the dotted lines.
In metal roofing installations, brushing off any metal shavings or filings that may have been left on the roof is an important but sometimes forgotten procedure. These little pieces of metal can cause ugly rust patches where they lie on the roof, which may seem insignificant.
Extra Assistance
If you're alone, the metal sheets can be long and tough to manage. You need to contact professional experts for installation. You will be able to work more safely and easily as a result of this.
What should be placed beneath a metal roof?
A synthetic sheet, felt, or self-adhering membrane is commonly used as an underlayment for metal roofing.
This layer serves a variety of functions in your roof, including preventing leaks and functioning as a moisture barrier. There are other alternatives accessible in addition to providing a variety of functions. The following are some of the factors that will influence your choice of underlayment:
Roofing design
Building code
Type of metal roofing
Underlayment materials
Is it necessary to use furring strips beneath the metal roof?
Furring strips are commonly used in metal roofing to give support, especially during installation, maintenance, and cleaning.
Roofs must also be supported during wind, snow, and storms, as well as other adverse weather situations.
Furring strips must be correctly fastened, and your roofing contractor must ensure that all screws are securely fastened, and your furring strips must be the appropriate length to offer support.
Tools for Installing a Metal Roof
Pencil
Circular saw
Hand saw
Hammer / Nail gun
Crowbar
Measuring tape
Screwdriver bits / Cordless screwdriver
Cordless drill
Stapler
Sheet metal cutters
Metal Roofing is Lightweight
Metal roofing can weigh anything from 1 to 3 pounds per square foot, depending on thickness and profile. Here are some typical weights of various roofing materials for comparison:
5 to 4.5 pounds per square foot for wood shingles and shakes
5 to 10 pounds per square foot for clay or concrete tile
Asphalt shingles includes a weight of 2 to 3.5 pounds per square foot
Asphalt shingles with a texture (architectural) ranging from 3.5 to 5 pounds per square foot
Best Tip: Pick the Right Roofing Contractor
Although almost any roofer can nail a shingle, few local specialists have the specialized tools, training, and knowledge required to effectively handle metal roofing. Professionals can custom-fabricate a standing seam roof right on your site, and no one pays more attention to detail and proper workmanship than our expert installation team. Roofs are significant investments that play a critical role in protecting your property from the weather. You don't want to make a mistake, which is all the more reason to entrust it to an expert.
Expert roofing professionals ensure that your metal roof installation is completed safely and in accordance with industry standards, using the proper tools and equipment. A professional roofing team can assist you plan your installation and answer your questions in addition to performing the work. If you want to know if you can place a new roof over an existing one or what your options are, you should talk to a professional roofing contractor.